St. Louis Private Investigator:
Attorney, Insurance, & Personal Investigation Services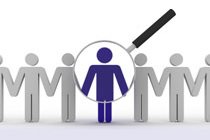 At The i-Con Group, our professional private investigators offer a wide range of private investigation and surveillance services for individuals, attorneys, insurance companies, and businesses. We are licensed in both Missouri and Illinois and can serve clients located throughout the entire St. Louis area. If you would like to learn more about any of our private investigator services, please contact our St. Louis private investigators today. We can provide a free consultation and evaluation in order to determine your needs and establish which investigation services are best for you.
While we offer a complete range of private investigator services to individuals, attorneys, insurance companies, and businesses, we specialize in providing insurance investigation services for insurance fraud investigations and insurance claims investigations. We have private investigator experience as a Special Investigations Unit (SIU) Investigator for a fortune 500 carrier serving on the Major Investigations Team and Large Loss Team. This provides our investigators with direct experience and knowledge of the industry and allows us to exceed above the competition.
This experience also supplies our private investigators with a thorough knowledge and ability to provide covert surveillance, background investigations, and other special investigator services for all of our clients. When serving as private investigators for insurance carriers or any St. Louis client and working in the field, we aim to act as a direct extension of our client in order to best meet their needs.
Our Private Investigator Services:
To learn more about any of these services or to talk with a St. Louis private investigator, please contact us today.
Contact Form
Please fill out this form to contact
Contact Info
Toll Free: (800) 790-4266
St. Louis Metro: (314) 607-2699
Email: [email protected]
Contact our private investigators today for a free consultation to discuss your private investigation needs!
MO License: 2010010756
IL License: 115.002146