Background Investigation Services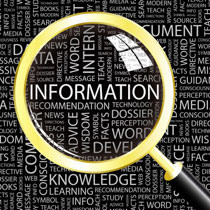 Background investigations can reveal and uncover hidden information including financial history, criminal records, employment and education records, and more. Therefore, background investigations are commonly used by individuals and companies in order to protect them by allowing them to discover the facts and truth about someone before making a commitment.
You may want to perform a background investigation before:
Hiring a nanny, tutor, or child care professional to work with your children
Starting or taking the next step in a romantic relationship
Entering into a new work relationship, contract, or partnership
Hiring an employee
Approving a tenant for a residential or commercial lease
At The i-Con Group, we are experienced private detectives with the professional experience and expertise needed to perform thorough and complete background investigations on any individual or business. Whether you need a simple civil background investigation or you need a complete investigation including all civil and criminal background investigation, we can help. Contact our St. Louis private investigators today to begin working with us for your criminal and civil background investigations in order to protect your interests and provide you with the peace of mind you desire.
Reasons for Conducting Criminal Background & Background Investigations
The most common reasons for conducting criminal background investigations and civil background investigations include as pre-employment investigations, prospective tenant screenings, pre-marital background investigations, and screenings for nannies or child care providers. At The i-Con Group, we can handle all types of these and any other background investigations for clients throughout the St. Louis area.
Pre-Employment Background Investigations
Companies have a responsibility to their other employees and shareholders to verify and know who they are hiring. Pre-employment screenings and background investigations will reveal any criminal record and can also verify a person's employment history, education information, legal citizenship and right to work status, and any other information that may be relevant to hiring a new employee.
Prospective Tenant Background Investigations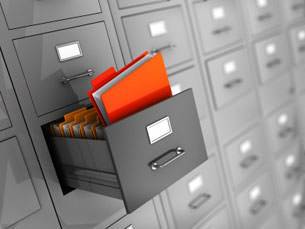 Landlords know that accepting a new tenant can be risky. Therefore, before approving a new tenant many landlords will conduct criminal background checks and civil background investigations in order to help discover a person's financial history as well as their overall lifestyle and personality. This will help landlords to ensure a tenant is less likely to damage the property, suddenly back out of the lease, or become unable to pay the rent, which can all cause significant hassle for a landlord. Additionally, a criminal background investigation will reveal any previous criminal behavior that could show if a person is likely to be dangerous to the landlord or other tenants.
Pre-Marital Background Investigations
With the increased use of online dating sites, it is becoming more difficult to know if you can trust your significant other to be honest. Therefore, many individuals will want a complete background check on their partner before taking the next step into marriage in order to protect themselves emotionally and financially. Pre-marital background investigations can reveal any unknown and alarming financial or criminal history before it is too late.
Nanny / Child Care Provider Background Investigations
It is important that you can trust whoever is responsible for providing care for your children. Therefore, we offer background investigation services for nannies, maids, babysitters, home nurses, private tutors, and any other type of child care providers. This will uncover any red flags or information in a person's history that could be a sign that you, your children, or your valuables are at risk.
More About Our Civil & Criminal Background Investigations
With our civil and criminal background investigations, we can research the criminal, commercial, and financial records of an individual. The specific types of information that we will research and the depth to which we will research during any background investigation will depend on your particular needs or purpose for the investigation.
Some of the types of information that we may research during a civil or criminal background investigation includes:
Criminal, Arrest, & Sex Offender Records
Education Verification & Records
Licensing Records
Employment Records
Financial Records
Citizenship, Immigration, or Legal Working Status Verification
Litigation Records
Driving and Vehicle Records
Medical, Mental, and Physiological Evaluation & Records
Military Records
Social Security Number Investigation & Verification
If you would like to learn more about our background investigation services, please contact our St. Louis private investigators today. We can perform the criminal background checks and civil background investigations that you need in order to verify the facts and protect you and your loved ones in any personal, financial, or employment situation.
Contact Form
Please fill out this form to contact
Contact Info
Toll Free: (800) 790-4266
St. Louis Metro: (314) 607-2699
Email: [email protected]
Contact our private investigators today for a free consultation to discuss your private investigation needs!
MO License: 2010010756
IL License: 115.002146