Criminal Defense Investigator in St. Louis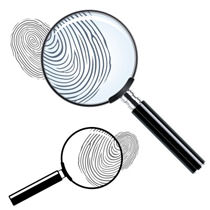 At The i-Con Group, we are experienced criminal defense investigators who have a proven track record of experience building a variety of types of criminal defense cases for St. Louis clients. We will evaluate your case and thoroughly conduct the criminal defense investigation using the latest techniques and proven methods in order to uncover critical information. Our criminal defense investigators can conduct timely and accurate investigations for all types of criminal cases including conspiracy, homicide, sexual harassment and assault, narcotics, theft, fraud, counterfeiting, money laundering, and embezzlement cases.
If you would like to learn more about our criminal defense investigation services or you would like to work with our St. Louis criminal defense investigators, please contact our private investigators at The i-Con Group.
Our Criminal Defense Investigation Services
Our private investigators have extensive training and experience providing criminal defense investigation services for a variety of types of cases. Therefore, our criminal defense investigators can conduct an accurate and thorough investigation for each case. We will review a prosecution's case, interview witnesses, evaluate witnesses, and perform a variety of other services as needed in order to develop a sound criminal defense for our clients.
Our criminal defense investigation services include performing the following investigative services:
Background Investigations to establish or devalue witness credibility
Field Investigations to review the prosecution's case, locate additional witnesses, and evaluate witnesses
Witness Interviews and Re-Interviews to evaluate witnesses truthfulness and uncover new facts
Why Hire a Criminal Defense Investigator
While all criminal cases do not require the services of a professional criminal defense investigator, in those cases that do, the investigator often becomes one of the most important members of the defense team. A criminal defense investigator performs several specific services in order to prepare an effective defense from criminal charges. This includes:
Verifying and Validating the Law Enforcement Officers Investigation: Too often, it seems that police will identify a suspect and then seek to build a prosecutable case against that individual. This can lead them to slant information or cast information in the light that is most harmful to the defendant while ignoring other possible suspects. A criminal defense investigator will review the police investigation and re-interview witnesses to discover changes in their stories and develop new leads.
Seeking Out New Witnesses: Criminal defense investigators will also seek out new witnesses for a case. Many times these new witnesses can provide additional details that contradict the "facts" on which a prosecution has based its case.
Evaluating Witnesses: It is important that the criminal defense investigator evaluates the credibility of each witness by looking at their truthfulness and the overall image that they will convey to a jury. This process can be done on the prosecution's witnesses and new witnesses. It often requires that the criminal defense investigator learns about each witness through background investigations, field investigation, and interviews.
Criminal Defense Investigation in the Pre-File Stage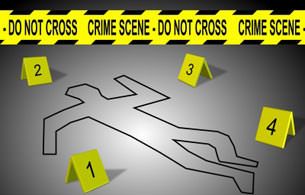 The most important part of any criminal case is the pre-file stage. During this stage, it is important to take the necessary steps to defend yourself before your case goes to court. A criminal defense investigator can provide crucial services during this time in order to prevent filing, reduce charges, divert allegations, and ease clients concerns about the case. The main objective of criminal defense investigation is to break down prosecution witnesses by utilizing vigorous cross-examination techniques. This can help reduce and eliminate their credibility and the weight given to their testimony.
Learn More About Our Criminal Defense Investigation Services
To find out how our criminal defense investigators can help you build your criminal defense case, please contact our St. Louis private investigators.
Contact Form
Please fill out this form to contact
Contact Info
Toll Free: (800) 790-4266
St. Louis Metro: (314) 607-2699
Email: [email protected]
Contact our private investigators today for a free consultation to discuss your private investigation needs!
MO License: 2010010756
IL License: 115.002146