Insurance Services: Private Investigator Services for Insurance Investigations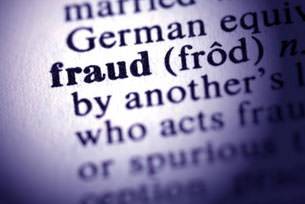 We have significant training and experience performing private investigator services for insurance companies in order to uncover fraudulent claims and help insurance companies to save significant amounts of money. Our private investigator's experience includes prior employment as a SIU Investigator on the Major Investigations Team and Large Loss Team for a major fortune 500 insurance carrier. This prior experience and direct knowledge of the insurance investigation industry allows us to excel past our competition. We aim to be an extension of your company when working in the field in order to provide you with the most thorough and accurate investigations.
To learn more about our insurance investigation services or to begin working with our insurance investigators, please contact our St. Louis private investigators today.
Our Insurance Investigation Services
At The i-Con Group, our professional investigators can perform a variety of types of insurance investigation services for major insurance carriers. We have experience working on all types of insurance investigations to help insurance carriers discover the truth, identify fraudulent claims, and save up to millions of dollars. With our insurance investigation services, our private investigators can handle all types of claims and cases including:
Workers Compensation Claims
Disability Insurance Fraud
Automobile Accident & Insurance Claims
Personal Injury & Property Damage Claims
Casualty Insurance Fraud
General Liability Cases
Health Insurance Fraud
Federal Employees Liability Act Cases
Medical Malpractice Claims
Surveillance
High quality videos and photos are some of the most powerful types of investigative evidence that an insurance company can collect. When necessary, we can conduct covert surveillance operations as part of an insurance investigation. Our insurance surveillance investigations will collect visual, photographic and video evidence to support your case and discover fraudulent claims. We will also provide a detailed written report and summary of our surveillance activities and any activities that we observe. All of the evidence that we collect can then be presented in court to support your case.
Witness Locates & Interviews
Witnesses can be a key piece of evidence in many insurance claims and cases. If you need assistance locating a witness, taking a recorded or written statement, or interviewing a witness, we can help with our private investigator services. We can locate and interview any individual who may have been a witness to an accident or injury in order to discover new evidence and uncover the truth. We can also take witness statements and make video or recorded statements, which can be used in court to support your case.
Background Investigations
Our private investigators can conduct comprehensive background investigations on individuals in order to reveal a criminal history, shady business dealings, bankruptcy, or a history of bogus lawsuits filed for financial gain. This will reveal any information, which individuals may hide or lie about during discovery and dispositions. It can help to ensure that the claimant remains honest and even discredit the claimant's testimony. Additionally, our background investigation services can also reveal pre-existing conditions that were previously undisclosed and are extremely relevant to many accident or injury claims.
Loss Site Investigations
Following property loss due to fire, theft, accidents, or some other type of damage to personal property, our private investigators can go to the loss site to review the evidence directly. We can help uncover fraudulent claims and discover the truth behind property loss claims.
Learn More About our Insurance Investigation Services
To learn more about any of our insurance investigation services including surveillance, background investigations, loss site investigations, and witness location or interviewing, please contact us today. As experienced and highly trained insurance investigators, we will uncover the truth and uncover fraudulent claims resulting in significant savings for your company.
Contact Form
Please fill out this form to contact
Contact Info
Toll Free: (800) 790-4266
St. Louis Metro: (314) 607-2699
Email: [email protected]
Contact our private investigators today for a free consultation to discuss your private investigation needs!
MO License: 2010010756
IL License: 115.002146