Professional Teenager Tracking & Investigation Services for Concerned Parents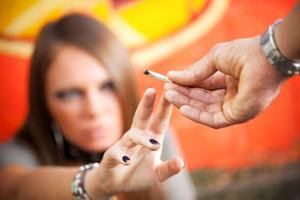 The modern day parent faces a number of challenges in raising children in today's society. Teenagers are afforded increasing amounts of freedom from very young ages and, in many cases, they ignore the consequences of the choices they make. A child that is chooses bad company from a young age has a higher probability of being tempted by drugs, alcohol, and even crime. In a society that is being bombarded with new communications technologies, it becomes easy for children to lose their way and end up with the wrong circle of friends. Many parents are unaware of what their teenage children are doing and who they are spending their time with.
The i-Con Group is a professional investigation company that offers teenager tracking and teen investigations for concerned parents living in the St. Louis area. We work with a large network of law private investigators and professionals across the area to undertake covert surveillance, investigations, tracking, and background checks. With these services, we can determine the type of friends with which your children are spending their time and what they are doing while they are away from home. We take the utmost care to ensure that all information gathered remains confidential for your protection and privacy.
To learn more about our teenager tracking and teen investigation services, contact our private investigators today at (800) 790-4266.
Common Reasons for Teenager Tracking
While it is always important and healthy to give your child their own space and liberty, parents will inevitably worry about the children they love so much. At The i-Con Group, we understand that at times it may become necessary to investigate into your children's social life in order to protect them and help them make the right choices. Therefore, we offer comprehensive teenager tracking and investigation services that have helped many parents discover how their children are spending their time and with whom.
The following are some of the common concerns that often lead parents to seek teenager tracking and investigation services:
Concerns About Criminal or Illegal Activities: In some cases, teenagers will lie about going to school or visiting a friend in order to engage in illegal endeavors. Teenagers who are seeking thrills or an adrenaline rush may resort to petty crime or vandalism as acts of rebellion. While these may be forgivable crimes, if proper intervention is not carried out, the child could graduate to more serious crimes. Over time, teenagers may become involved with dangerous individuals and risk their well-being. Our teenager tracking services can help parents find out whether their children are in fact spending time with untrustworthy company.
Suspected Alcohol & Drug Usage: In today's society, teenagers spend increasing amounts of time with their friends away from home. If they are spending time in places where access to alcohol or drugs is made convenient, groups of teenagers may indulge in binge drinking or drug consumption. Prolonged consumption of alcohol or drugs like marijuana or cocaine can lead to severe problems like drug addiction or alcoholism. Moreover, children who excessively consume liquor or drugs are also more likely to develop health complications over time. The excessive consumption of drugs and alcohol at this young age can also keep your child from reaching their full potential in school and later in their career. Our teenager tracking services will help uncover whether your child has fallen victim to substance abuse.
What Our Teenager Tracking Services Can Do For You
Technological advancements in recent years, with regard to tracking have made surveillance much easier and more convenient for private investigation companies. At The i-Con Group, we have the necessary resources and experience to perform professional teen investigations on our clients' children and gather information regarding their whereabouts, their company, and the activities they engage in.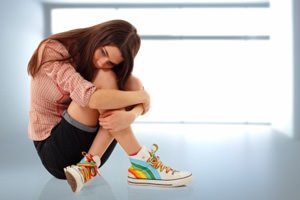 As part of our teen investigation services, we can perform background checks on your teenager's friends, utilize a tracking device to determine your child's whereabouts, and conduct covert surveillance to determine activities in which your teen participates. When conducting teen investigations, we often use a GPS tracking device connected to your child's vehicle to record where they are spending time. The information gathered from this can also help us better conduct covert surveillance as we know where to expect your teenager to be.
Contact The i-Con Group for Teenager Tracking and Much More
Our teenager tracking services are among the best in the area precisely because of the experience and networks we have accumulated over years of operation in Missouri. Whether it is teenager tracking or other types of surveillance that you need, we urge you to contact us at (800) 790-4266 to learn more about our private investigator services.
Contact Form
Please fill out this form to contact
Contact Info
Toll Free: (800) 790-4266
St. Louis Metro: (314) 607-2699
Email: [email protected]
Contact our private investigators today for a free consultation to discuss your private investigation needs!
MO License: 2010010756
IL License: 115.002146