Attorney Services: Private Investigation for Accident Investigations & Criminal Defense Investigations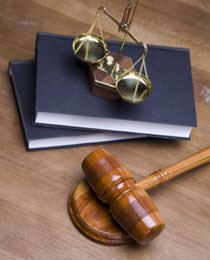 At The i-Con Group in St. Louis, our private investigators offer a variety of investigative services for attorneys. These services are ideal for accident investigations and criminal defense investigations as well as any other type of lawsuit where in depth investigation is required. Our attorney investigation services include locates, witness interviews, surveillance, and scene inspection and documentation. We can also help you prepare and organize evidence with trial preparation, management of evidence, and case analysis services.
If you would like to learn more about our attorney services or you are interested in working with us for your evidence collection and investigation services, please contact our St. Louis private investigators.
Our Criminal Defense & Accident Investigation Attorney Services
We offer a variety of special investigative services for attorneys that can be useful during criminal investigations, accident investigations, and any other type of litigation or lawsuit. The primary advantages of choosing our private investigators to perform your attorney investigation services is that we have extensive experience performing investigative services including locates, background investigations, interviews, and surveillance. Additionally, our private investigators can not only perform criminal defense and accident investigation services to collect evidence, but they can also testify in court if necessary.
Locates
When building a criminal defense or performing an accident investigation, you may be required to find witnesses and other relevant individuals for the case. However, since this is not your primary job as an attorney, you can easily waste a significant amount of time and money if you attempt to locate a person yourself. At The i-Con Group, we specialize in performing difficult locates for criminal defense and accident investigations, and we can use a variety of techniques and tools in order to identify, locate, and find the witnesses for your case quickly, efficiently, and affordably.
Witness Interviews
Once witnesses have been located, the next step in the accident or criminal defense investigation is to contact the witnesses in order to find out what each witness knows about your case. We can make contact with your witnesses directly and interview them according to your needs. If necessary, we will obtain a written or recorded statement from your witnesses that can be used as evidence during trial or litigation. We will also perform background investigations on your witnesses and the defense's witnesses in order to determine witness creditability and find any possible factors that can decrease credibility.
Surveillance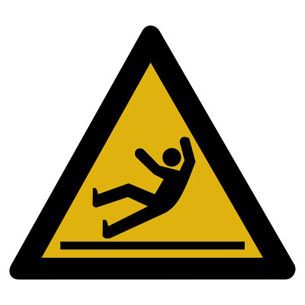 Covert surveillance can be an important part of many accident investigations especially if an individual is claiming personal injury as a result of the accident. Our private investigators will set up covert surveillance in order to uncover claimants working undeclared jobs or conducting strenuous activities, which are inconsistent with their claims of injury. We will collect detailed records as well as photo and video proof that can be used as evidence during a trial.
Accident Scene Inspection and Documentation
We offer accident scene inspection services as part of our accident investigation services for automobile accidents and personal injury accidents. This investigation will evaluate the evidence as to how the accident occurred. We then create an accident investigation report showing the facts that our inspection revealed.
Trial Preparation, Management of Evidence, & Case Analysis
Our private investigators can perform complete trial preparation, evidence management, and case analysis services in order to help attorneys thoroughly and completely prepare for any trial or hearing. Our case analysis service includes reviewing any case documentation in order to make recommendations for the direction a defense should take. Our trial preparation service is a comprehensive approach to gathering and preparing the material for a court or hearing. This includes evidence gathering, evidence analysis, preparing witness testimony, creating investigation reports, and other private investigation services.
To learn more about any of our accident investigation, criminal defense investigation, or lawsuit investigation services, please contact our St. Louis private investigators today.
Contact Form
Please fill out this form to contact
Contact Info
Toll Free: (800) 790-4266
St. Louis Metro: (314) 607-2699
Email: [email protected]
Contact our private investigators today for a free consultation to discuss your private investigation needs!
MO License: 2010010756
IL License: 115.002146